Marlene Stocks
Marlene is an entrepreneur with proven expertise in senior move management, software training and consulting, not-for-profit program management and German language instruction.
She founded Word Information Services, Inc., a software training practice in 1983.  The firm's client base included international corporations, small to medium sized companies, school districts, government agencies and individuals.
In January 2008, she combined her consulting expertise, outstanding organizational skills, nurturing personality and ability to relate to seniors to create Senior Transition Services, Inc., of which she is the President.  As a certified senior move manager (cSMM) she helps manage the details and logistics her clients encounter when downsizing and relocating to retirement living.  She manages a staff of seven. Marlene earned her MBA degree from Drexel University.
Senior Transition Services received the Eastern Montgomery County Chamber of Commerce 2016 Small Business of the Year. Senior Transition Services was awarded the "Circle of Service" designation by the National Association of Senior Move Managers.
Senior Transition Services is a member of:
The National Association of Senior Move Managers (NASMM)
Professional Care Alliance of Delaware Valley (PCADV)
Network Connections of Philadelphia, Bucks and Montgomery Counties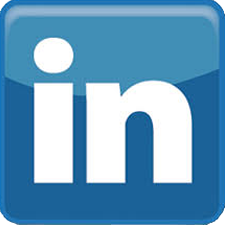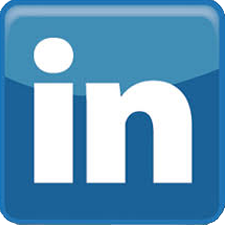 Marlene's LinkedIn
Bob Stocks
This tribute was written by Penni Elgart, President of the Professional Care Alliance of the Delaware Valley (PCADV)
"Bob passed away on March 31, 2018.  He is survived by his wife, Marlene, children, grandchildren and siblings.  Bob worked for 30 years at Rohm and Haas Company.  After retiring from Rohm and Haas, he joined Marlene in Senior Transition Services.
As we remember Bob Stocks, let us be reminded of his engaging smile, always having a kind word and his dedication to the Senior Care industry. Bob was a good friend to PCADV and our photographer for our monthly meetings.  He not only took great pictures, he was an inspiration to all who knew him.  Always smiling and if you said 'Bob, how are you today?' his answer was always 'good'.  He had such a positive attitude.  He will certainly be missed in the industry as well as a friend to us all.  He was truly a gentleman."
Our Personal Mantras:
Marlene H. K. Stocks
"It's not what we have in life, but who we have in our life that matters!"
-J. M. Laurence
Susan M.S. Hartmann – since April 2010
"Life is not about being rich, being popular, being highly educated or being perfect.  It's about being real, being humble and being kind".  – Unknown
Mack McFarlane – since April 2013
"Be grateful for everyday and know that it is a blessing because we only get to live it once."
Carol M.P. Knott – since August 2014
"A warm smile is the universal language of kindness." – Unknown
Donna Monaghan – since May 2018
"You are never to old to begin again, to learn something each day, and to create yourself a happy ending." – Unknown
David Pearce – since October 2020